This project, started in 2015, seeks to restore the red squirrel population of the area, which appeared to have been replaced by greys, with the associated negative impact on trees, woodlands and songbirds.
Now in 2021, the project's seventh year, the initiative enjoys considerable local community support with widespread engagement of landowners, who actively participate, both financially and in practical ways. In addition to support from corporate and individual sponsors, we have attracted grants from the Area of Outstanding Natural Beauty/ Landscape Trust, the Barnes Conservation Trust, the Bittern Countryside Community Interest Company and the Linder Foundation.
Thanks to this level of support, sustained management across the area has significantly reduced the impact of grey squirrels on trees and other wildlife. For that, we must thank the combined efforts of landowners and a committed band of paid and voluntary community-based rangers.
The latest phase of the project sees our volunteers in Arnside and Silverdale playing a key role in a grey squirrel fertility control research programme commissioned by the UK Squirrel Accord, working with the Animal and Plant Health Agency and the University of Cumbria. Ultimately, we hope to restore a thriving red squirrel population either through natural processes or if conditions allow, reintroductions.
This part of the field trial assesses two systems that will ultimately help establish effective and efficient ways of delivering treated bait. Here, trail cameras monitor untreated bait stations for four consecutive nights, at a rate of one camera per hectare. A camera index method assesses the squirrel population in the monitored woodland. Initially, squirrels were noticeable by their absence but other animals did find the bait!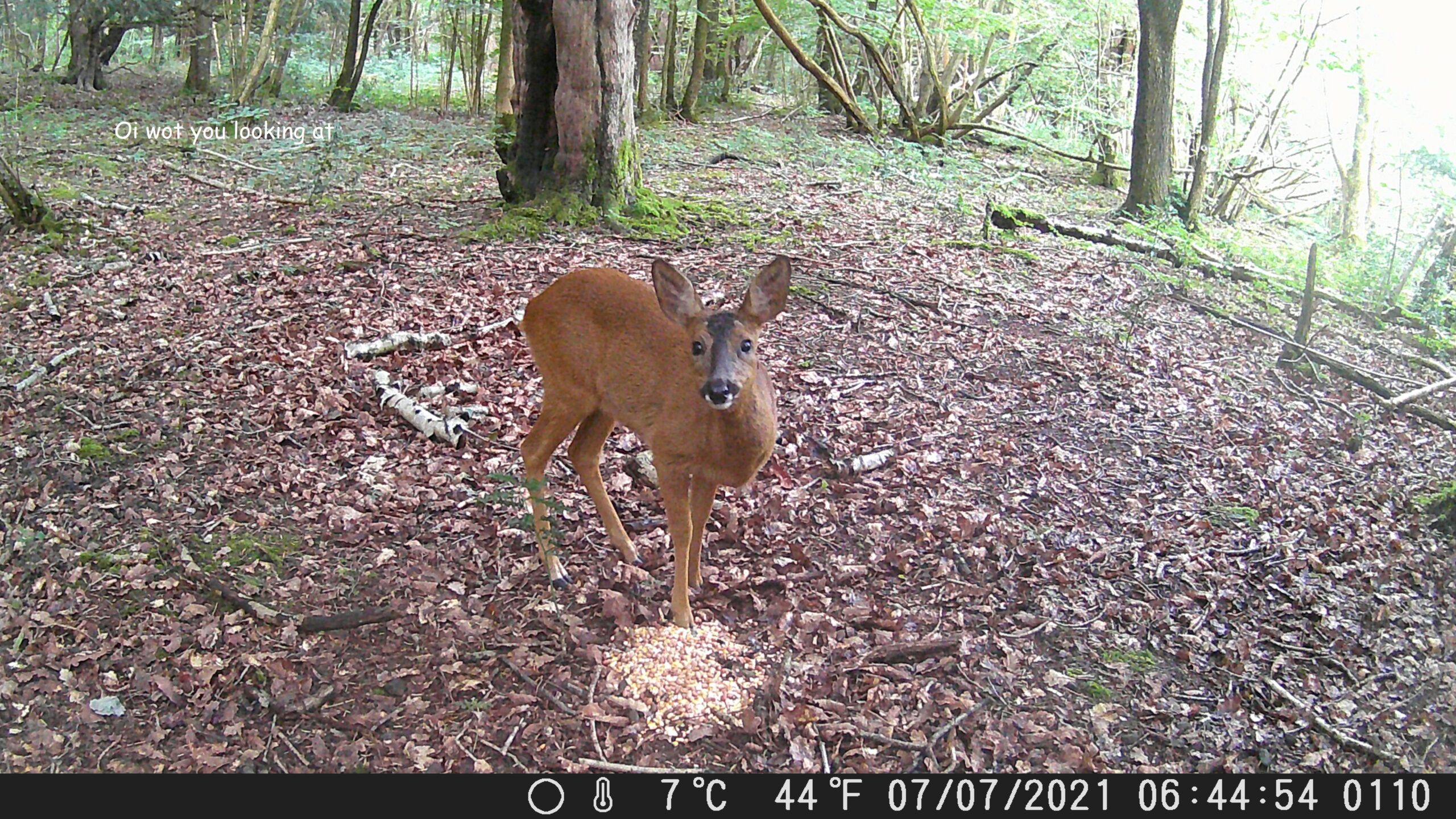 Trail camera evidence
We are also using hair tubes along transect lines to check for squirrel presence or absence. Each transect has five tubes at 100m intervals. Tubes contain untreated bait and a sticky pad at each end. Animals taking the bait leave a hair sample, which the University of Cumbria analyses in its laboratory.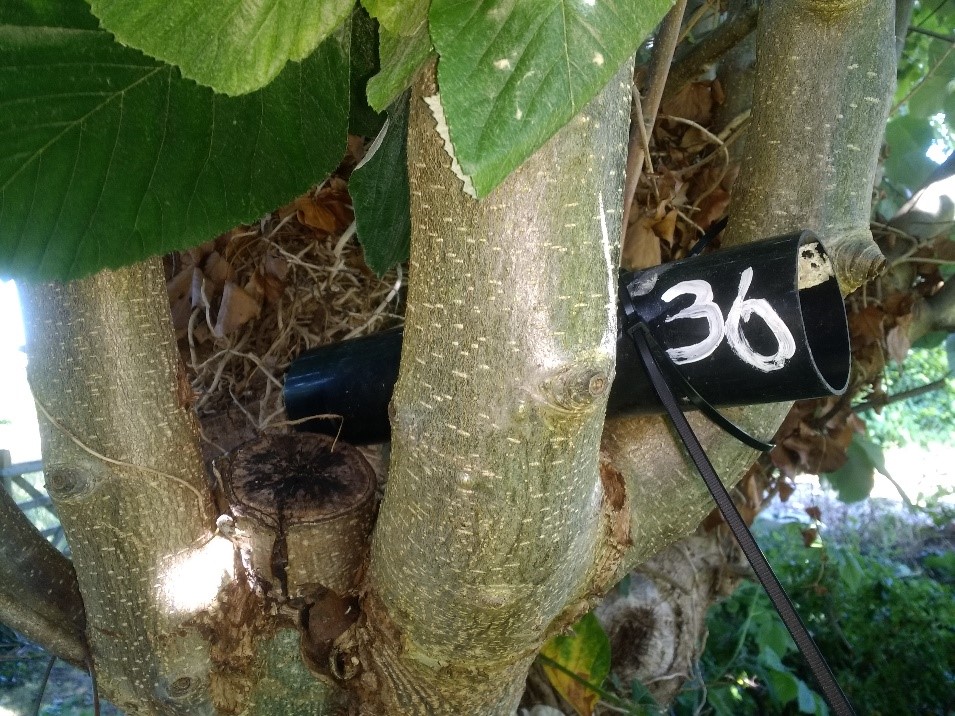 Hair tube
Monitoring is essential to the project. It will demonstrate whether grey squirrels are absent or present, but at sufficiently low densities to not present a threat to recolonising reds. Trail cameras will also help to identify routes that red and grey squirrels may use to repopulate the area.
We will update this page as the project progresses.